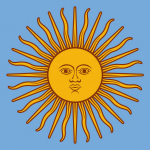 Ottantesima puntata
Come funziona il Sole, la stella che sostiene la vita sul nostro pianeta? Negli ultimi anni l'astronomia ha fatto grandi progressi nella conoscenza dei suoi fenomeni e dei meccanismi con cui genera l'energia.
Autori: Francesco Vissani
Altre voci: Chiara Piselli, Luigi Pulone
Regia: Edoardo Massaro
Musica: Science Ambient Music, Coma Media (https://www.jamendo.com/artist/544189/coma-media) / Space Ambient, Sound Creator (https://www.jamendo.com/artist/518691/sound-creator) / Dark Ambient 2, DC Cornelius (https://www.jamendo.com/artist/540451/dc-cornelius) / Spaceman's dream, FoxTrot (https://www.jamendo.com/artist/350300/foxtrot) / Alpha Centauri B, Anders Enger Jensen (https://www.youtube.com/c/AndersEngerJensen)
Podcast: Download (Duration: 21:22 — 48.9MB)
Subscribe: Apple Podcasts | Android | RSS | More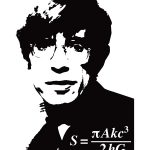 Settantottesima puntata
Il fisico britannico Stephen Hawking, noto al grande pubblico per il best seller "Dal Big Bang ai buchi neri" e per il film "La teoria del tutto", ha contribuito più di ogni altro agli studi teorici sui buchi neri e sulla nascita dell'Universo, scoprendo il fenomeno dell'evaporazione dei buchi neri e il paradosso dell'informazione, oltre a sostenere matematicamente la teoria del Multiverso, aspetti che vi spieghiamo in questa nuova intervista impossibile.



Autori: Franco Bagnoli
Altre voci: Chiara Piselli
Regia: Edoardo Massaro
Musica: Black hole / Black hole II / Black hole III / Black hole IV / Black hole V / Black hole VI di NONMEMORY
Podcast: Download (Duration: 18:21 — 42.0MB)
Subscribe: Apple Podcasts | Android | RSS | More
Il nuovo progetto di citizen science di Zooniverse promosso dall'Istituto nazionale di astrofisica è alla ricerca di utenti che vogliano scoprire le "galassie medusa", una classe particolare di galassie caratterizzate da lunghe code di materiale strappato dal plasma caldo dell'ammasso di galassie in cui cadono
Continue reading
Press Release N° 64–2022 Il 13 dicembre, il primo satellite Meteosat Third Generation Imager verrà lanciato dallo Spazioporto europeo nella Guyana francese.Per i media sono disponibili numerose attività prima e durante il lancio. Le rappresent...
Continue reading
Il telescopio binoculare Solar Activity Mof Monitor (Samm) è posizionato sulla terrazza della villa di Monte Mario, sede dell'Istituto nazionale di astrofisica nella Capitale. Obiettivo: il monitoraggio continuativo dell'attività solare
Continue reading
Un gruppo di studenti dell'Università di Firenze in viaggio studio al Telescopio nazionale Galileo dell'Inaf, alle Canarie, ha osservato un evento documentato raramente: l'evoluzione dell'attività del nucleo di una galassia a 300 milioni di anni luce dalla Terra. La scoperta è stata ora pubblicata su Astronomy & Astrophysics
Continue reading
Si è appena concluso a Bologna il kick off meeting di Icsc, il nuovo Centro nazionale di Hp, Big Data e Quantum Computing. La sua missione è realizzare in Italia un'infrastruttura digitale nazionale e sviluppare metodi e applicazioni al servizio della ricerca e delle imprese.
Continue reading
An International Atomic Energy Agency (IAEA) mission said Sweden has a comprehensive regulatory infrastructure for nuclear and radiation safety and the protection of people and the environment.
Continue reading
The IAEA International Conference on Nuclear Power Plant Life Management (PLiM-5) opens next week in Vienna, providing a global forum for experts to share information and experience on the long-term operation of reactors.
Continue reading
Ukraine's four operational nuclear power plant sites all have access to the national grid again following a complete loss of off-site power earlier this week, Director General Rafael Mariano Grossi of the International Atomic Energy Agency (IAEA) said ...
Continue reading